Birmingham 2017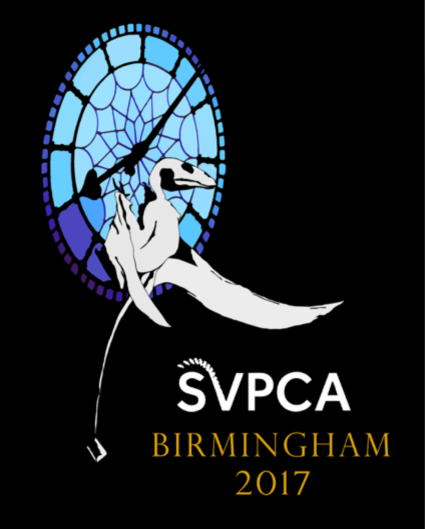 65th Symposium of Vertebrate Palaeontology and Comparative Anatomy
26th Symposium of Palaeontological Preparation and Conservation
We are delighted to invite you to join us in Birmingham in September 2017 for the 65th SVPCA and 26th SPPC. This will be the first time in its long history that SVPCA has visited Birmingham. This circular provides initial information on dates, venues and other practicalities: more information, including details and dates for registration, abstract submission and bookings will follow in subsequent circulars in early 2017.
Host Committee
Richard Butler (chair), Ivan Sansom, Jon Clatworthy, Susannah Thorpe, Stephan Lautenschlager, Luanne Meehitiya, Roger Close, Plamen Andreev, Daniel Cashmore, Emma Dunne, Pedro Godoy, Andy Jones, Juan Benito Moreno.
The SPPC meeting is organised in collaboration with the Geological Curators' Group.
SVPCA Steering Committee
Richard Butler (chair), Susannah Maidment (secretary), Peter Falkingham, Richard Forrest, Cindy Howells, Liz Martin, Paul Upchurch.
Venue
Platform and poster sessions will take place at the campus of the University of Birmingham (UoB), in Edgbaston, south Birmingham. Evening events will include an evening icebreaker event at the Lapworth Museum of Geology at UoB, and the annual auction and annual dinner, both of which are provisionally planned to take place in central Birmingham. As is traditional, a fieldtrip will be offered for the day following the meeting, although the destination is still to be confirmed.
Sponsors
Many thanks to our sponsors,The Palaeontological Association, eLife, Wiley, PLOS One, PeerJ and Transmitting Science for their generous financial support of the meeting.